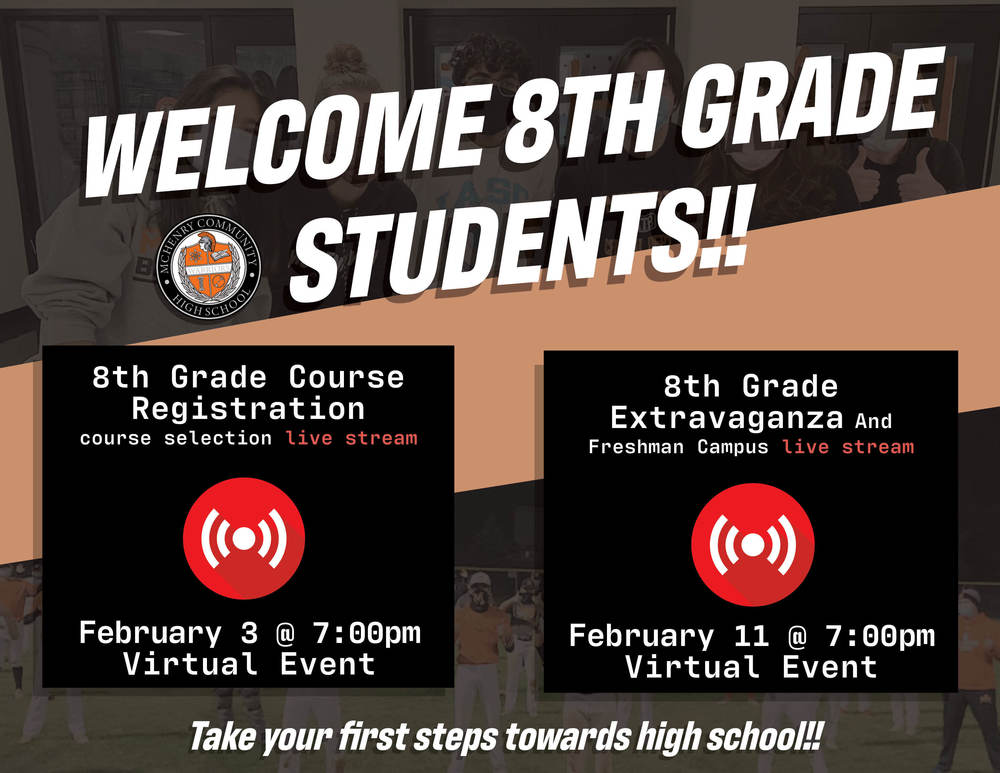 MCHS announces virtual events in February for current 8th-graders
Amy Maciaszek
Monday, January 25, 2021
Current 8th-graders and families are invited to get started planning for high school with livestream events on Feb. 3 and Feb. 11.
The Feb. 3 virtual event is to assist current 8th-graders with registering for 2021-22 courses. The Feb. 11 virtual event focuses on all of the fantastic opportunities to get involved at McHenry High School.
The direct link to the YouTube presentations are below.
8th Grade Course Registration Livestream
7 p.m. Wednesday, February 3
8th Grade Extravaganza Livestream

7 p.m. Thursday, February 11