MCHS PARTNERS OF INDUSTRY
2019 EAST CAMPUS DECISION DAY COMMITMENT TO SCOT FORGE
East senior, Frederick Cassier, was honored at the 2019 East Campus Decision Day ceremony for making his commitment to work full time at Scot Forge. Scot Forge is a premier provider of high-quality metal forging solutions. Picture with Frederick are Brandon James, Machine Shop supervisor, and Dave Cooter, machine shop group leader.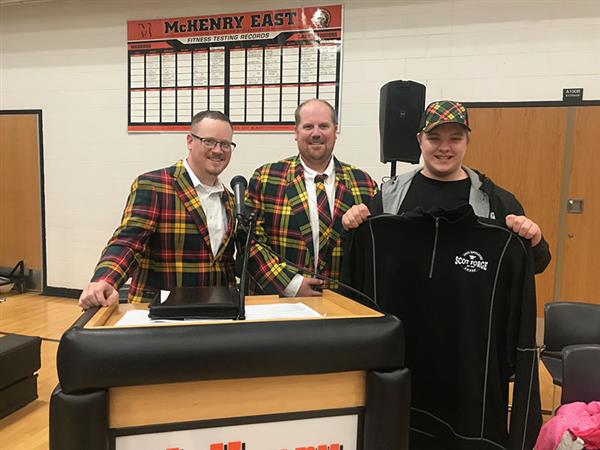 MCHS PARTNERS OF INDUSTRY
MCHS thanks our great Partners of Industry. For information on how to become a Partner of Industry, please contact Carl Vallianatos, Assistant Superintendent of Curriculum and Instruction.
MTI CAREER EXPO
MANUFACTURING PATHWAYS CONSORTIUM
MCHS is proud to be a part of a new consortium of McHenry County manufacturing businesses and educators with the goal to help young people discover careers in manufacturing and trades. Click here to see the consortium's website.