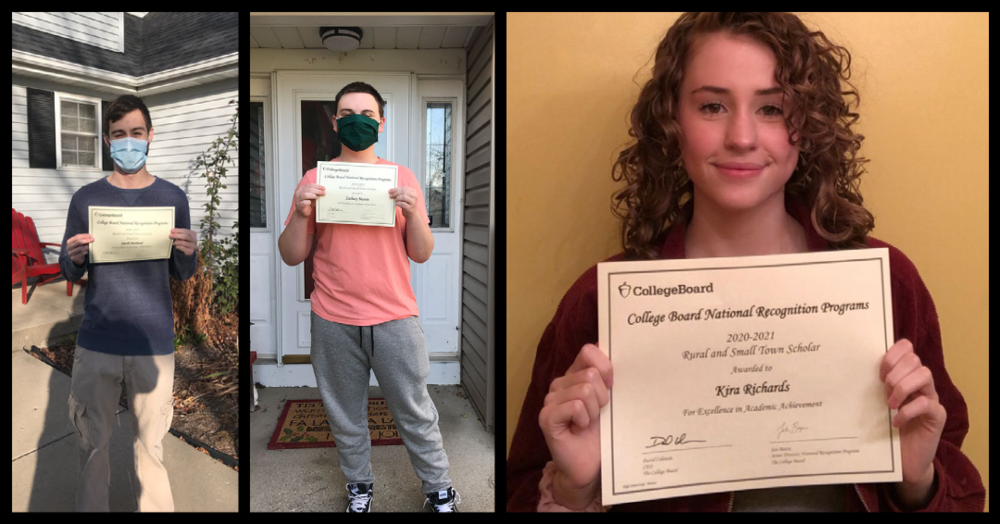 Four MCHS students earn Rural and Small Town Scholar recognition
Amy Maciaszek
Tuesday, November 24, 2020
Four MCHS students earned the Rural and Small Town Scholar recognition from the College Board for meeting several academic requirements, including having a score in the top 2.5 percent of PSAT/NMSQT test takers.
West Campus Associate Principal Terry Fitzgibbons delivered the awards to the four students. They are Jacob Borland, Zachary Martin, Alexander Saery and Kira Richards.
Students who take the PSAT during their junior year are eligible to apply for the award, which can be shared with colleges and universities. For details on the award program, including eligibility requirements, click here.