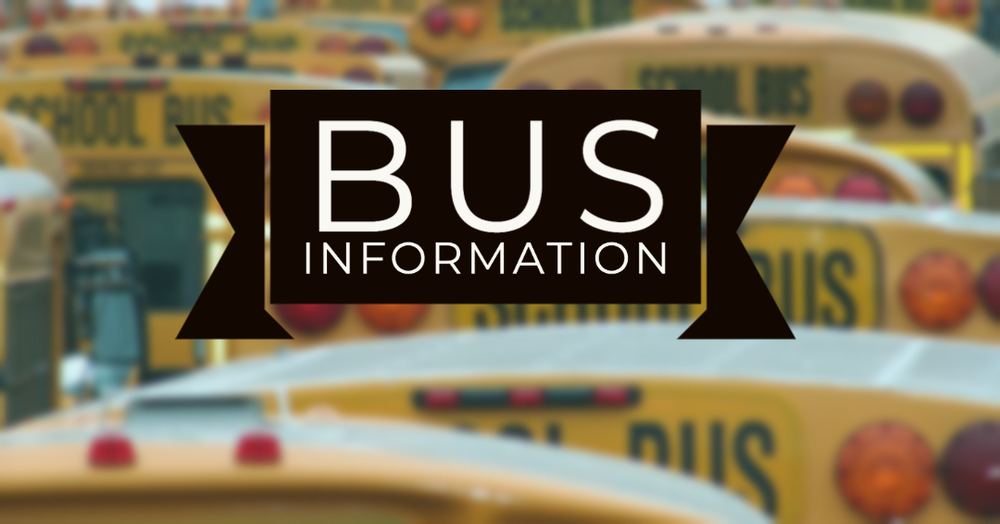 Bus information is available for MCHS students returning to school
Amy Maciaszek
Tuesday, January 12, 2021
Bus schedules are now available for students returning to school next week in the Hybrid Learning Model.
As a reminder, use the student's ID number as a username and password. You can find the ID number on your student's ID card or in Skyward under "Student Profile."
Go to https://versatransweb06.tylertech.com/mchenrysd15/elinkrp/login.aspx
Log in using your Student ID number as your USERNAME and PASSWORD.
Click on Work with Students
Click on View My Students
Click on Student Name
Please Note: The information available in this system is constantly updated, and reflects all changes in busing routes.
For the bus rides, the following procedures will be in place for everyone's safety.
Buses are limited to 50 riders.
Seating charts on ALL bus rides.
Masks must be worn at all times while on bus.
Students must certify health prior to bus entry.
First few seats behind driver will be blocked off.
Drivers will be wearing masks.
Drivers will self-certify daily prior to start of shift.
Buses are equipped with wipes for use throughout the day. Buses will be spray sanitized daily.
Students are encouraged to avoid contact.
If you have questions or concerns, please contact the Transportation Department at (815) 385-6622 or email them at officetr@d15.org.