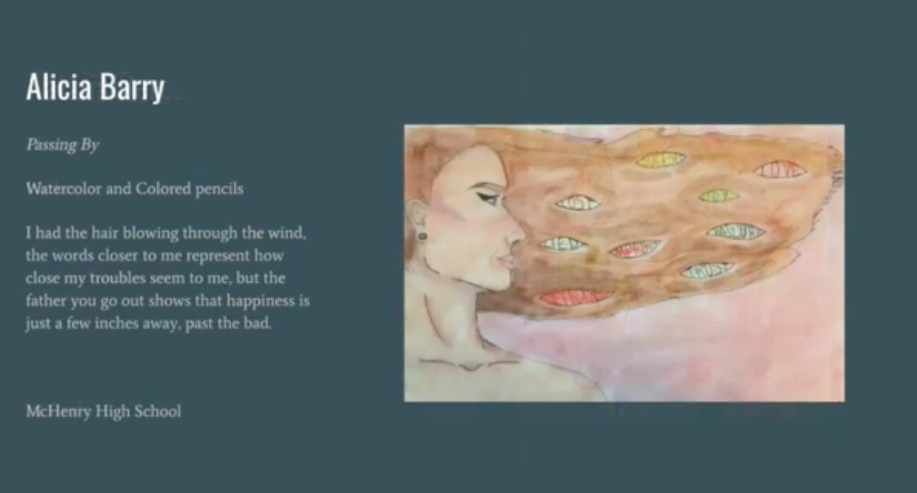 Virtual Tri-Conference Art Show highlights art from area students
Amy Maciaszek
Wednesday, February 24, 2021
MCHS art teachers Barbara Drufke, Michele Zimmerman, Jessica Metropulos, and the National Art Honor Society members worked together to create a virtual art show in light of cancellation of in-person art events.
They invited submissions from students in District 15 and District 36 to create the Tri-Conference Art Show.
Click here to see an article about this new effort in the McHenry Messenger student news service. Click here to see the entire show!