WELCOME TO THE FRESHMAN CAMPUS!
We take pride in assuring that our mission statement, "We are committed to provide all students with the skills they need to be life-long learners and productive citizens" is a visible and important description of our dedication to supporting student success. With over 700 students, 60 teachers and numerous support staff, our school community offers many opportunities for our students and families. Our diverse curriculum includes a variety of electives, twenty advanced placement courses, and dual credit options. We continue to expand our offerings and are adding new courses each year to meet the needs of our students. In addition, many support programs are incorporated such as the student resource center, AIM period, peer tutoring, the learning resource center, peer leaders, and a Response to Intervention system. The dedicated staff who work closely with our students, as well as, the many interventions provided results in a 92% graduation rate and over 67% of our students enrolling in post-secondary educational programs. Likewise, students are provided the opportunity to participate in 23 athletic teams and over 40 extra-curricular activities designed to engage students beyond the school day. Our Distinguished Warrior Program is designed to encourage students to excel in the classroom, participate in extra-curricular activities, make positive choices and commit to community services. In short, we strive to provide a quality experience for each student at East Campus.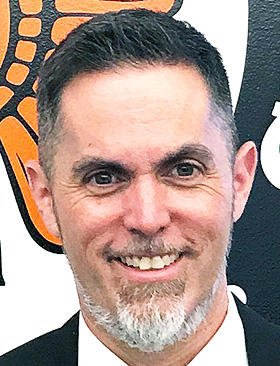 Dr. Jeff Prickett - Principal
Prior to serving as principal of McHenry High School - East Campus, Dr. Prickett served as a middle school principal in both Crystal Lake and Round Lake for five years, as well as principal at the elementary level in Round Lake for eight years. In addition, Dr. Prickett also has experience as an assistant principal, dean of students and classroom teacher. Entering his 23rd year in public education, he holds a Bachelor of Arts Degree from Judson University, a Master's Degree from Aurora University, and a Doctorate in Educational Leadership from National Louis University. He lives in McHenry with his wife and kids. In his spare time, he enjoys relaxing with family and friends, running, reading, and following his beloved Chicago Cubs.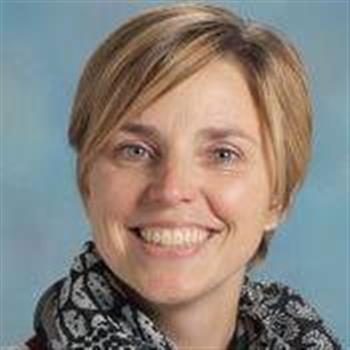 Mrs. Kyle Hobson - Associate Principal
Mrs. Hobson is in her fifth year as Associate Principal at East Campus, and tenth year in McHenry District 156. Previously she served as the East Campus Assistant Principal for one year and the West Campus English Department Chair for four years. Mrs. Hobson earned her Bachelor's Degree in Education from West Virginia University where she was a four-year player for the volleyball team. Prior to coming to McHenry, Mrs. Hobson taught at Harvard High School for one year, and Richmond Burton High School for twelve years serving as an English teacher, volleyball coach and union president. During her time at R-B, she earned her Master's Degree from Webster University and her Administrative Endorsement from Aurora University. Mrs. Hobson is married to Bill Hobson and has two children, Mollie and Owen.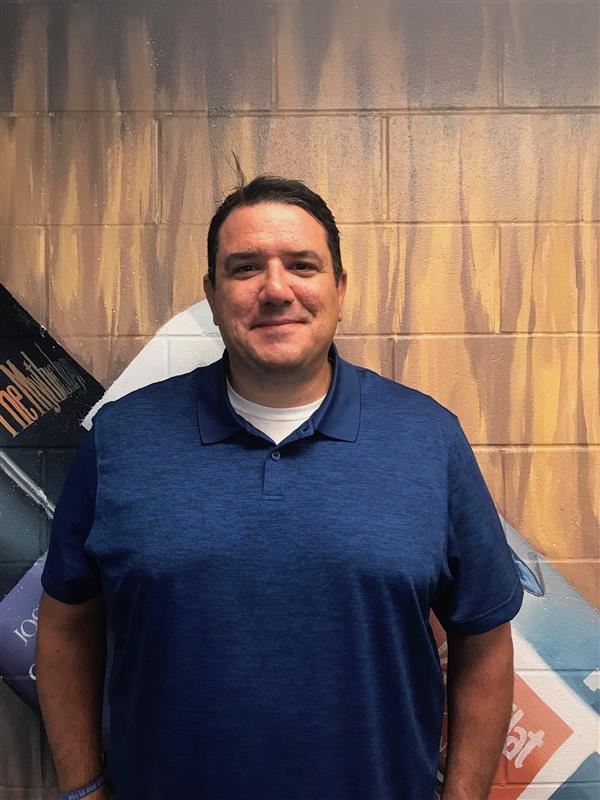 Mr. Peter Byrne - Dean of Students
Mr. Byrne is going into his second year as the Dean of Students at McHenry East High School. Previously he was an alternative education teacher at Waukegan High School for nineteen years. Mr. Byrne earned his Bachelor's Degree in Secondary Education/History from the University of St. Francis in Joliet Illinois, where he was also a four year letter winner in football. During his time at Waukegan High School he earned his Master's Degree in Educational Leadership from Northeastern Illinois University. Mr. Byrne is married to his wife, Brooke, and has two children: Carly (9) and Ryker (7).
Officer Paul Prather - School Resource Officer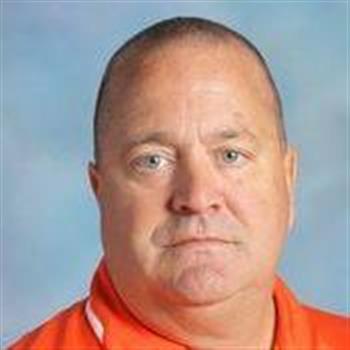 Mr. Barry Burmeister - Athletic Director
Barry Burmeister, CMAA is in his thirty-third year as an educator, coach, and currently serves as the Athletic Administrator at McHenry Community High School. Prior to becoming the Director of Athletics, he taught Government and Citizenship, Youth and Law, as well as, serving as the Assistant Athletic Director. He also served as the Head Varsity Men's Basketball coach, Head Men's Sophomore Basketball coach, and Assistant Varsity Women's Basketball coach. Prior to becoming the Head Men's Basketball coach, he was the varsity assistant in the Men's Basketball Program four fourteen years, serving loyally under numerous head coaches. In addition , he coached the very successful McHenry Football program as a varsity assistant, and was the head coach and later varsity assistant of a perennial powerhouse in softball. He has attained Certified Master Athletic Administrator status, which is the highest level of achievement in his profession. Barry's family consists of his wife Karyn, his son TC, his daughter Annika and his stepdaughters Kaitlyn and Megan.