We take pride in assuring that our mission statement, "We are committed to provide all students with the skills they need to be life-long learners and productive citizens" is a visible and important description of our dedication to supporting student success. With over 1700 students, 130 teachers and numerous support staff, our school community offers many opportunities for our students and families. Our diverse curriculum includes a variety of electives, twenty advanced placement courses, and dual credit options. We continue to expand our offerings and are adding new courses each year to meet the needs of our students. In addition, many support programs are incorporated, such as the student resource center, AIM period, peer tutoring, the learning resource center, peer leaders, and a Response to Intervention system. The dedicated staff who work closely with our students as well as the many interventions provided results in a 92% graduation rate and over 67% of our students enrolling in post-secondary educational programs. Likewise, students are provided the opportunity to participate in 23 athletic teams and over 40 extra-curricular activities designed to engage students beyond the school day. Our Distinguished Warrior Program is designed to encourage students to excel in the classroom, participate in extra-curricular activities, make positive choices and commit to community services; over 30% of the Class of 2019 earned this distinction at the graduation ceremony. In short, we strive to provide a quality experience for each student at McHenry Upper Campus.
Prior to serving as principal of McHenry High School, Dr. Prickett served as principal at the middle school as well as elementary levels. He also has experience as an assistant principal, dean of students and classroom teacher. Entering his 26th year in public education, he holds a Bachelor of Arts Degree from Judson University, a Master's Degree from Aurora University, and a Doctoral Degree in Educational Leadership from National Louis University. He lives in McHenry with his wife and kids. In his spare time, he enjoys relaxing with family and friends, reading, writing, and following his beloved Chicago Cubs.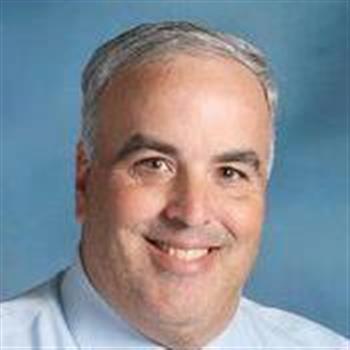 Terry Fitzgibbons is in his ninth year as the Associate Principal at Upper Campus, and thirteenth year as an Administrator in District 156. This is Mr. Fitzgibbons' thirty-third year working with children, twenty-six years in the educational field as a teacher and administrator. Prior to becoming an educator Mr. Fitzgibbons was a physical activities director for the Chicago Park District. Mr. Fitzgibbons earned his Bachelor's Degree from North Central College where he played on the varsity baseball team . He was voted team captain by his peers and was nominated as a 1st Team All Conference player by the coaches of the College Conference of Illinois and Wisconsin.
Mr. Fitzgibbons was a Physical Education teacher at Woodland Middle School prior to beginning his career as a school administrator. Mr. Fitzgibbons has experience coaching the following sports; girls softball, track and field, boys bowling and baseball. Mr. Fitzgibbons earned his Masters Degree from Northern Illinois University and has held administrative positions as a Dean, Director of Deans and Assistant Principal. Mr. Fitzgibbons is married to Erin Fitzgibbons and has two children, Emma and Sean. Emma attends the University of Dubuque, is majoring in Elementary Education and plays on the varsity volleyball team. Sean is a Junior in high school and plays club volleyball for his high school.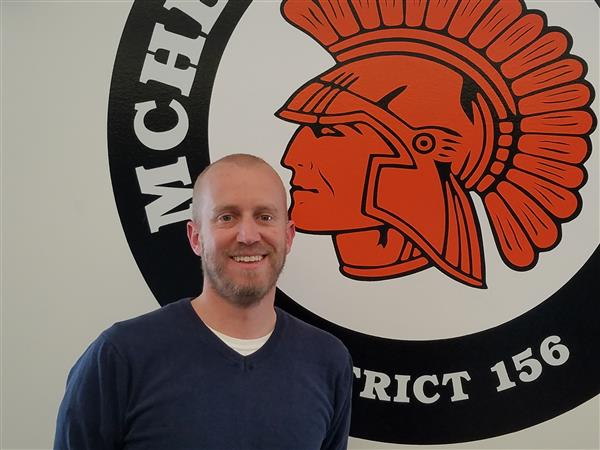 Mr. Greg Eiserman - Assistant Principal
Phone: (815) 385-7077 ext 5515
Email: eisermangregory@dist156.org
Degrees and Certifications:
Bachelor's Degree at Illinois Wesleyan

Master's Degree at Aurora University

Ed.S. (Education Specialist) at Western Illinois University
Greg Eiserman is in his fifth year as Assistant Principal at Upper Campus. This is his twenty-fourth year in public education with twenty-three of those at MCHS. Mr. Eiserman was in the classroom for nineteen years while also serving as Department Chair, Division Chair, and union president. Prior to his move to administration, he coached basketball, soccer and tennis. He also helped create and advise the Student Leadership Team and created Warrior Nation while Student Council advisor. He completed his Bachelor's Degree at Illinois Wesleyan, his Master's Degree at Aurora University, and recently completed his Ed.S. through Western Illinois University. Mr. Eiserman is married to Jen Eiserman and has four children, Ella, Emmett, Charlie and Lucy. He is also a very proud alumnus of MCHS. You can follow him on Twitter @MrEiserman.
Quick Links to Mr. Eiserman's programs: Student Activities Distinguished Warrior
Mr. Joel Beard
Phone: (815) 385 - 7077 ext 2967
Email: beardjoel@dist156.org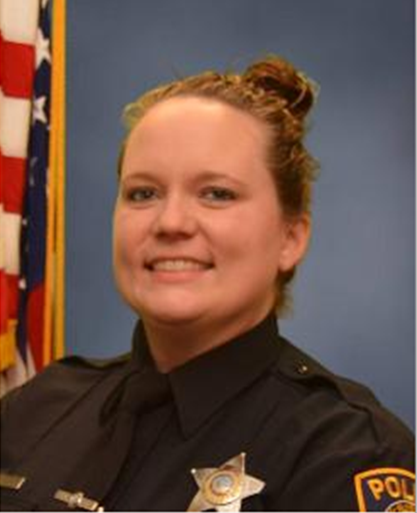 Officer Christina Noyes
Phone: (815) 385 - 7077 ext. 2997
Email: noyeschristina@dist156.org
Officer Christina Noyes started with the McHenry Police Department in January 2011, and started at McHenry High School Upper Campus' School Resource Officer in June of 2022. Christina enjoys working within the town she was born and raised in and still calls home. She is a 2005 graduate of Marian Central Catholic High School. Christina earned a Bachelor of Science in Law Enforcement and Justice Administration through Western Illinois University, a Graduate Certificate in Contemporary Theory in School-Based Services through Capella University, and will have finished a Master's of Science in Emergency Management in the Fall of 2022. As a police officer, Christina has participated on the evidence team and training new police officers as a Field Training Officer (FTO). Additionally, Christina has enjoyed training in the areas of evidence processing, drug abuse, advanced DUI enforcement, interviews/interrogations, and a Crisis Intervention Team (CIT) officer. Christina enjoys her free time with her three children, family, and dog Koa.