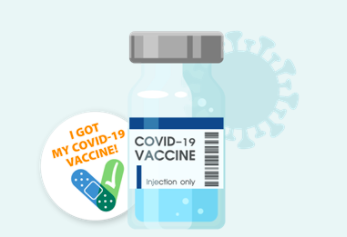 More students eligible for COVID-19 vaccine
Amy Maciaszek
Friday, May 14, 2021
As you may have heard, Pfizer's COVID-19 vaccine now has emergency use authorization from the FDA and the CDC for children 12 to 15 years of age. In addition, the American Academy of Pediatrics has strongly expressed its support for approved COVID-19 vaccines for children age 12 and up.
The McHenry County Department of Health is offering Pfiizer vaccines at their clinics. Visit McHenry County's website or https://covidvaccination.dph.illinois.gov/ to find nearby clinics. Pfizer vaccines may also be available at local doctors' offices, pharmacies, and community health centers. Please contact your child's doctor for more information.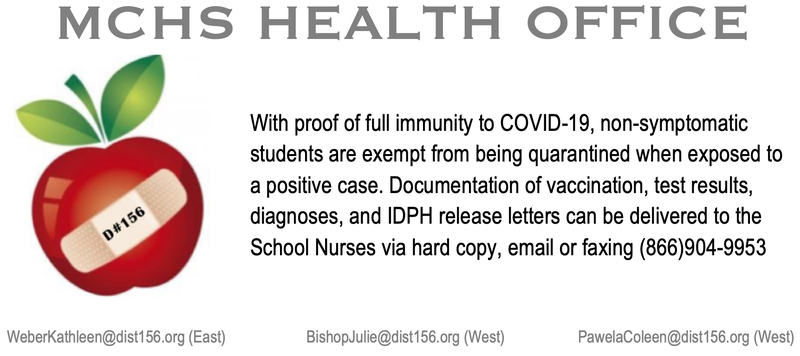 To learn more about the COVID-19 vaccine, see the resources below.
We are also pleased to report that the McHenry County Department of Health recently released updated guidance regarding quarantining of students due to close contact in a classroom with an individual who has tested positive for COVID-19. Please see the attached information regarding updated COVID-19 Close Contact and Quarantine Guidelines.
The updated guidance decreases the "close contact" measurement from 6 feet to 3 feet in classroom settings. Also, the quarantine timeline has changed so that a student can come back to in-person learning after 10 days, rather than 14 days.
Finally, you may have heard about new CDC guidelines for mask-wearing for vaccinated individuals. However, guidance from the Illinois Department of Public Health and the Illinois State Board of Education for universal mask-wearing in all school facilities has not changed.
As we finish this challenging school year, we continue to thank you -- our families -- for the continued support and patience throughout this past year. As more COVID-related guidance and information is released, we will continue to keep the community informed.