After almost five decades of swimming, Becky "BJ" MacDonald isn't slowing to a crawl. In fact, she's busier than ever as a McHenry Community High School instructional assistant and swimming instructor and coach.
Now add parade marshal to her list. Citing her far-reaching contributions to the McHenry area, theFiesta Days committee selected MacDonald as grand marshal of the July 17 parade in downtown McHenry. The parade starts at 1:30 p.m.
She had to shuffle her swim schedule a bit, but MacDonald is looking forward to participating in the parade. "It's a big deal," she said.
She was honored during a special ceremony July 14 at the Concert at the Park in Veterans Park, McHenry. In addition to her parade marshal honor, MacDonald also received a key to the city of McHenry from Mayor Wayne Jett. See some video here.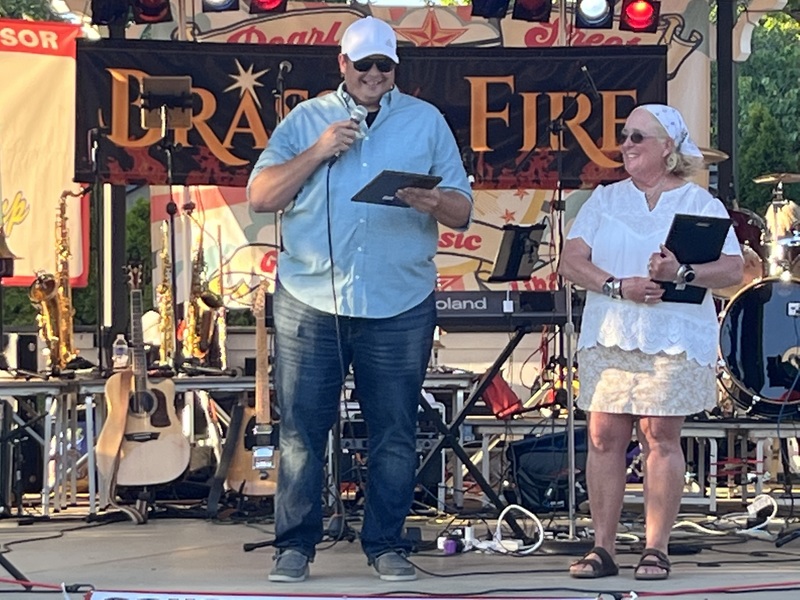 Her love of swimming started in high school for the Elgin native who became a lifeguard at 16 then a swim instructor the next year. She came to McHenry Community High School in 1984 and started coaching the McHenry Marlins swim team in 1985.
During the summers, she taught swimming lessons for the park district and also for the high school.
"I was a competitive swimmer when I was in high school. I've always been on the water," McDonald said. "I'm teaching the second generation of kids."
When she's not at the high school in charge of the in-school suspension and detention room, she's either teaching or coaching. These days, she's coaching the Cary Barracudas swim team, teaching privately and at the Crystal Lake Country Club.
Other McHenry Community High School colleagues are thrilled with this honor for MacDonald.
"BJ has worked so hard as a mentor/teacher/coach over her career to get the best out of her students both in the pool and the classroom setting," Associate Principal Terry Fitzgibbons said. "MCHS is proud."
For MacDonald, she's energized by seeing the joy on her students' faces when they make progress. She especially enjoys working with children who are initially fearful and "making them realize they can swim and enjoy it."