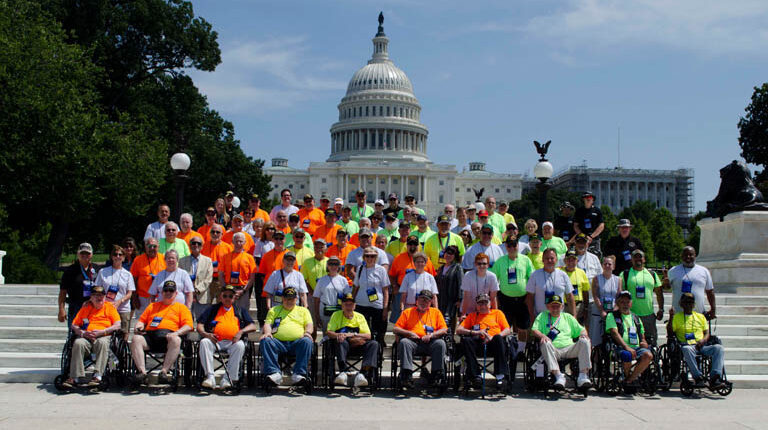 McHenry Community High School and the Veterans Network Committee of Northern Illinois are teaming up to provide local veterans with a special Honor Flight experience while also bringing history to life for high school students.
Plans are in the works for the high school to be the meeting place for veterans and others who will take the Aug. 25 Honor Flight to Washington D.C. to tour 13 special places, such as war monuments and Arlington National Cemetery. Organizers are planning to take 50-60 veterans on the trip.
A community celebration is planned for 2:30 p.m. Aug. 28 to welcome veterans home, hosted at McHenry High School Upper Campus, 4724 W. Crystal Lake Road.
Aaron Stain, a board member of the Veterans Network Committee, said he is looking forward to a very special event, with help from the high school. This is the first Honor Flight for the local group since 2019, due to COVID-19.
Through the partnership with the high school, committee members are hoping to involve students during the trip, too, by helping to document the veterans' time in Washington D.C. One teacher and three students will accompany the Honor Flight, but details are still being finalized.
The trip is open to all veterans, but the committee prioritizes World War II veterans, followed by Korean War and Vietnam War veterans.
"We'd really like to grow this and make it an annual event," Stain said.
Sean Sterner, MCHS social science division chair, said he is glad to be a part of providing veterans with this experience, particularly veterans of Vietnam.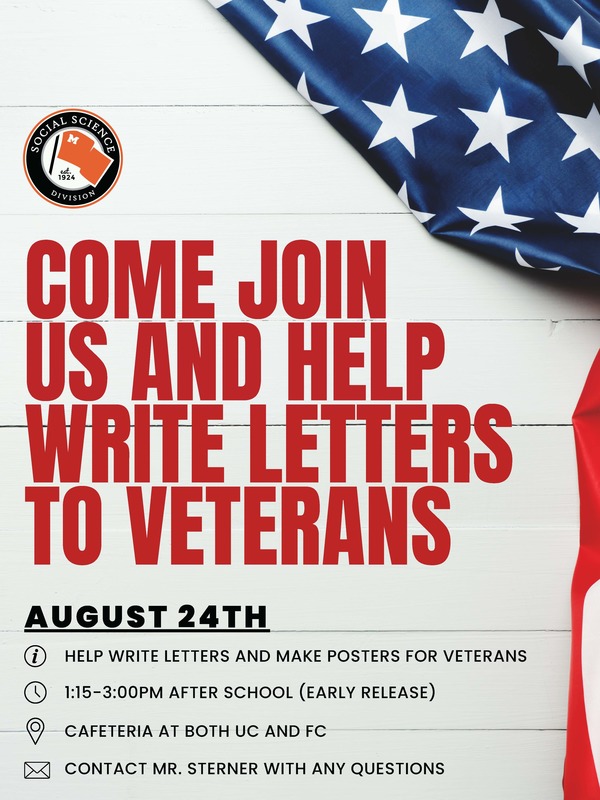 "They didn't get the welcome home they deserved," Sterner said of Vietnam veterans.
Social science classes at McHenry will focus on the Vietnam War era to tie in to the Honor Flight event. Sterner said many students don't realize that Vietnam veterans weren't celebrated when they returned to the U.S. due to the controversy surrounding the war.
Social science teachers and staff are also inviting MCHS students to gather on Aug. 24 to write letters and decorate posters for veterans. MCHS is hosting a big event Aug. 28 to welcome the veterans home.
The Aug. 28 event is open to the public. The high school band, choir, cheerleaders and dance team are all planning to participate.
Veterans Network Committee members are also inviting anyone interested to participate in a motorcycle escort on Aug. 28 to bring veterans back to McHenry High School. The motorcycle escort starts at 1:30 p.m. Aug. 28 at Mitchell Airport in Milwaukee.
For more details, send email to VeteransNetworkCommitteeOfNI@gmail.com.