Coach Hutchinson and Coach Schweitzer are off to EIU with state bound track stars Zeke Galvicius (pole vault) and Hayden Stone (high jump)! The competition starts tomorrow. GO WARRIORS!! #WarriorReady156

Do you want to get a head start on school supply shopping for the 22-23 school year? In high school, most of the supplies are up to the student's personal preference. The only items we ask you to purchase are no. 2 pencils, pens and a TI-84 Plus calculator. Students will be told on the first day of school by their individual teachers if they need any additional supplies for a specific class.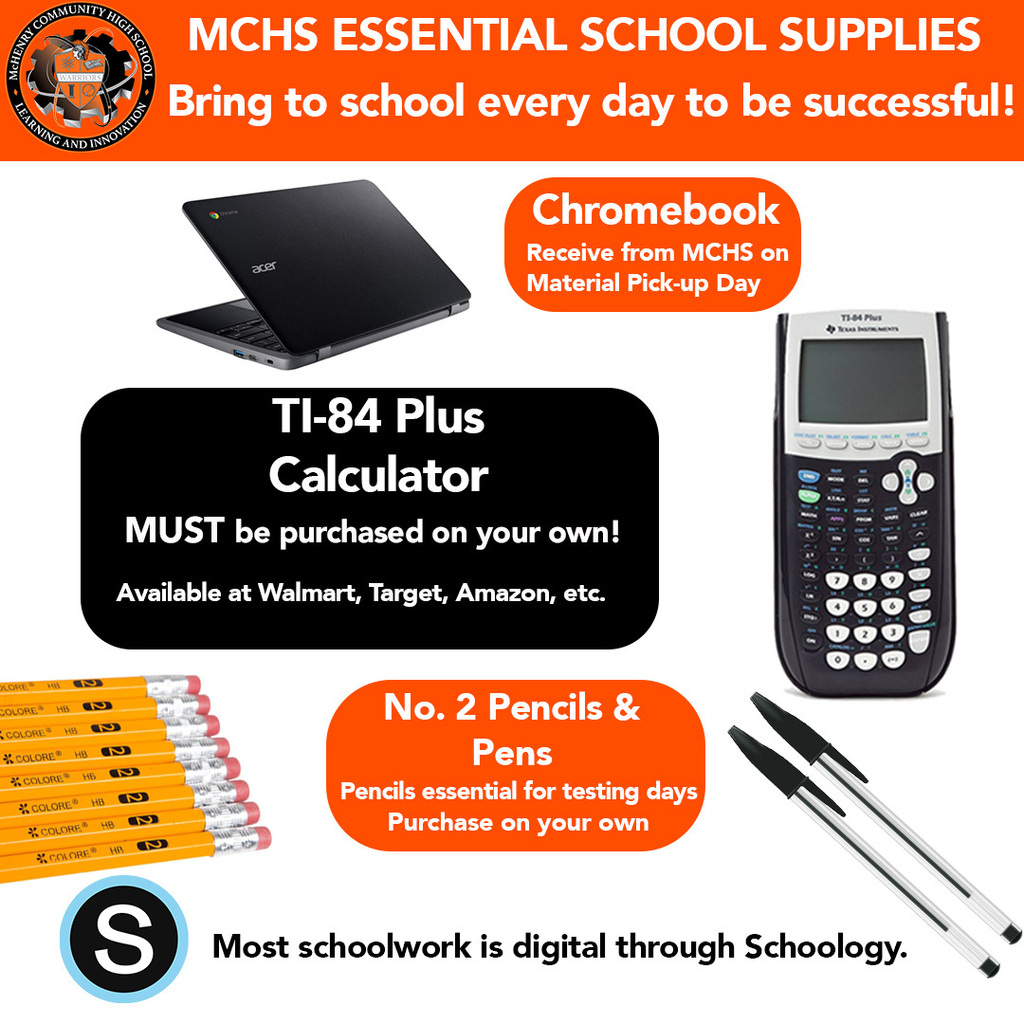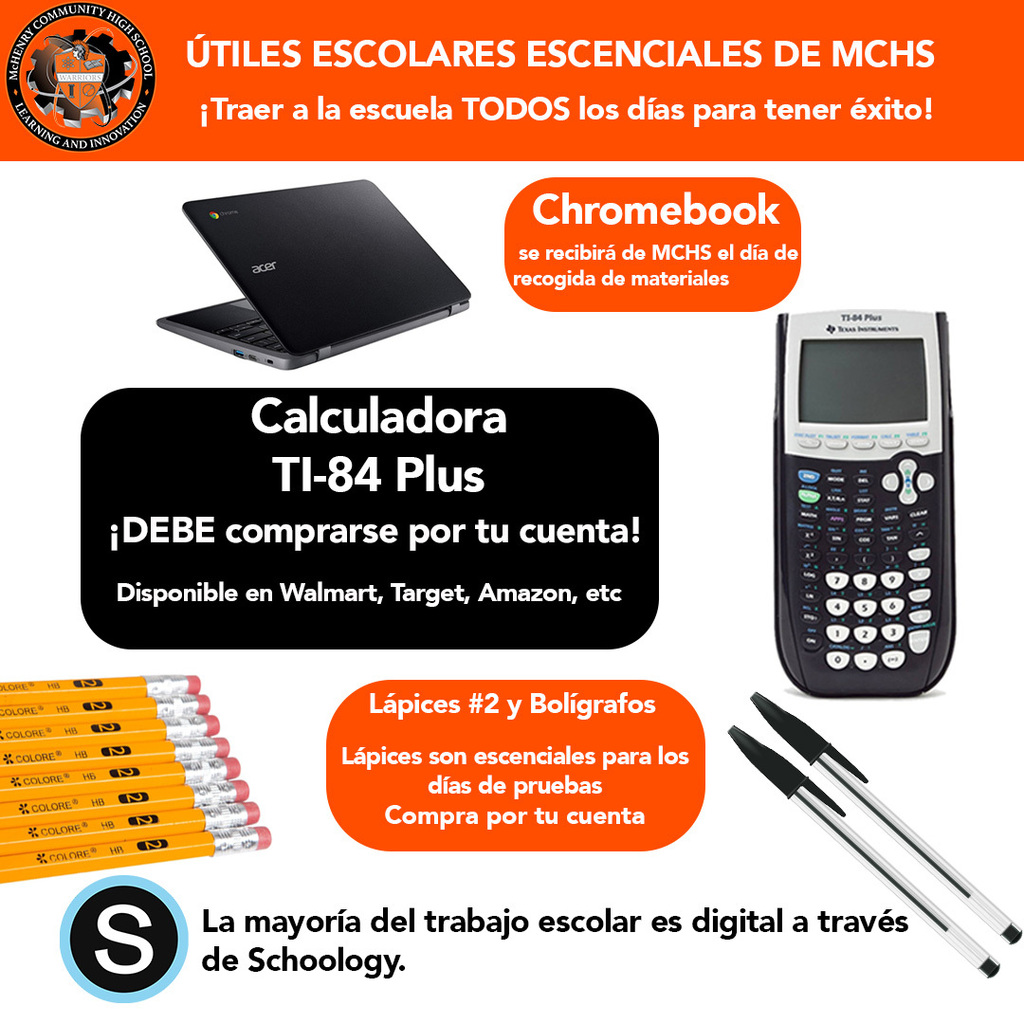 MCHS is currently working on a Portrait of a Graduate project, which will ultimately articulate outcome goals for all students who leave MCHS. We seek your input! The survey should take about 10 minutes to complete. Thank you!
https://tinyurl.com/portraitofagrad
(IG-link in bio)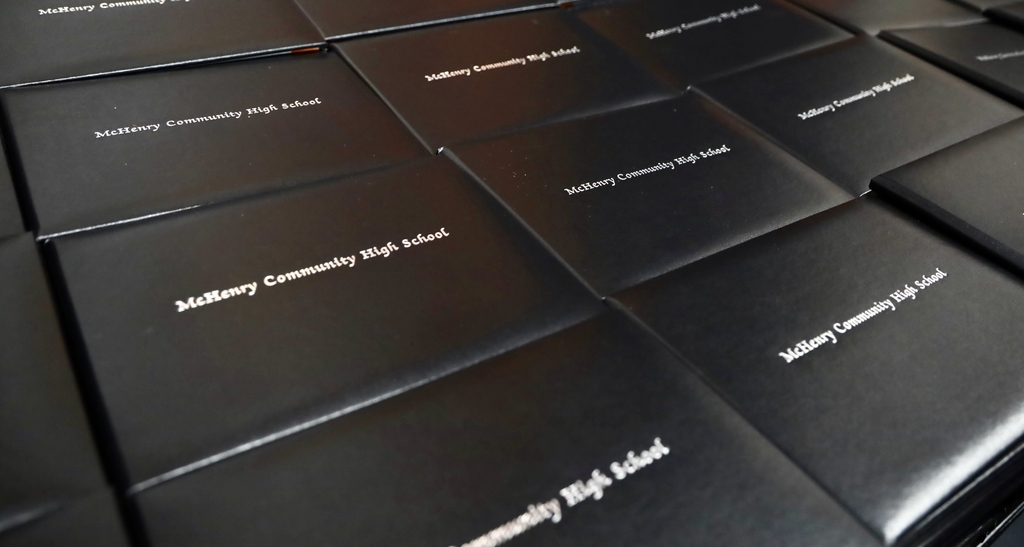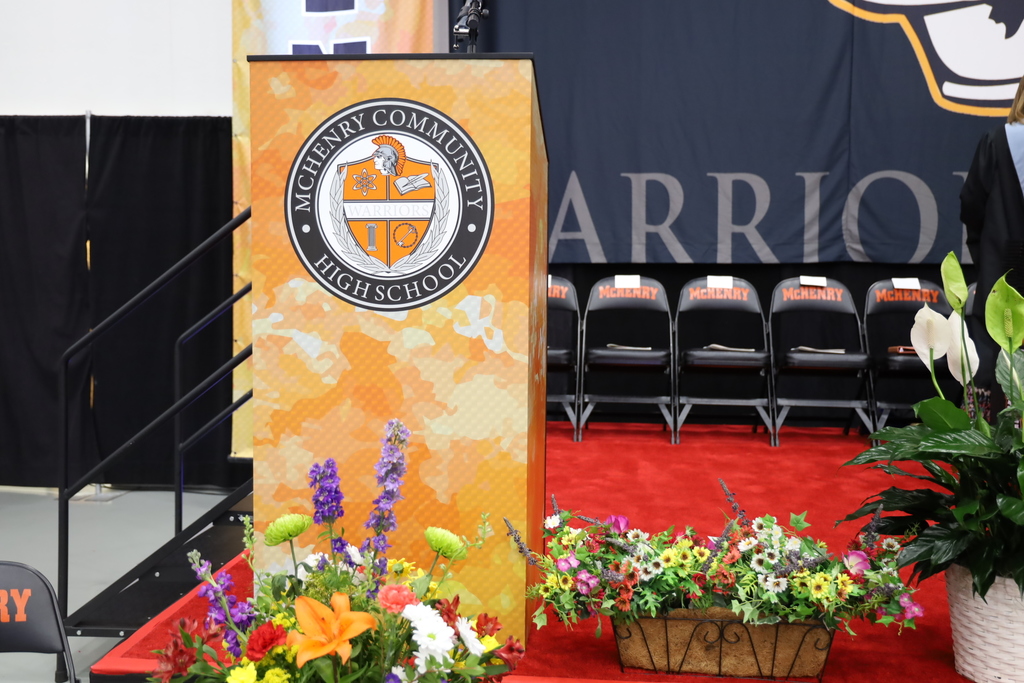 Please enjoy this highlight video from our graduation ceremonies on Saturday! The music is brought to you by some of our senior vocalists and Derek Galvicius. #WarriorReady156
https://www.youtube.com/watch?v=yLc5oCwWrmQ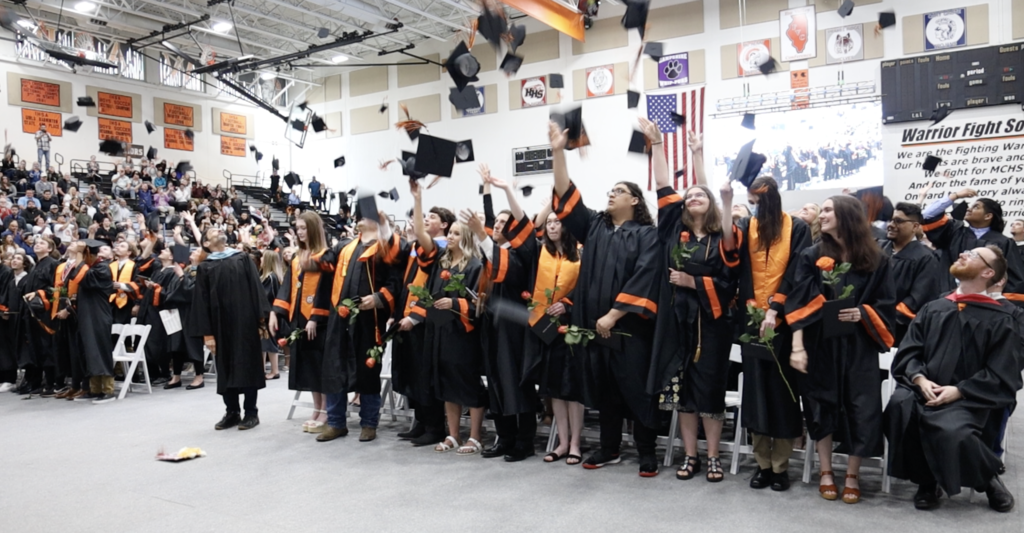 Watch this video about alum ('78) and Special Effects Coordinator for Chicago Fire, John Milinac, and his visit to MCHS produced by our broadcast students!
https://www.youtube.com/watch?v=0nx0kuNjvhI
(Instagram- link in bio)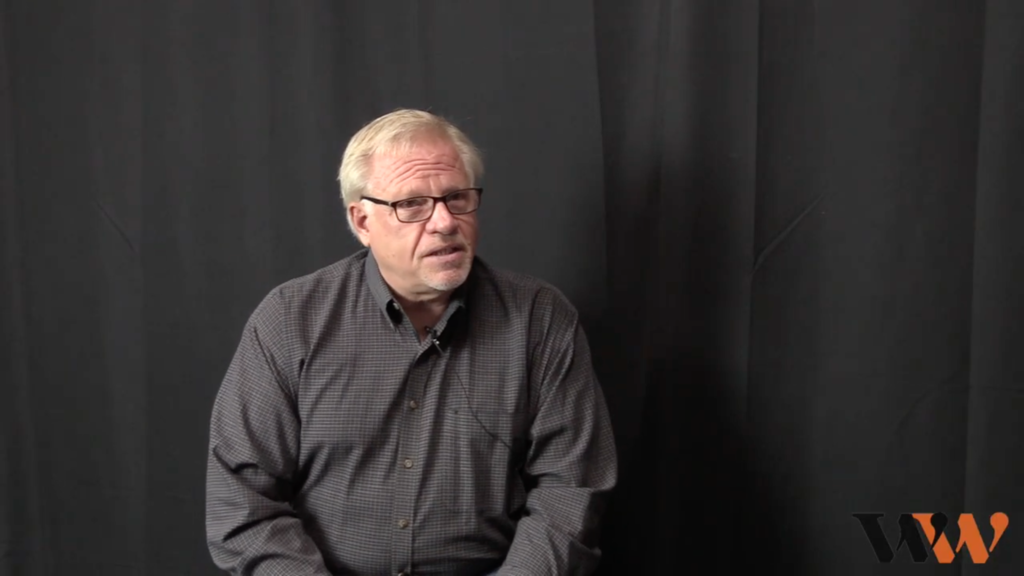 Warriors, we will miss you! HAVE A GREAT SUMMER! We'll see some of you for summer school. Rest up and enjoy! #WarriorsTakeBreaks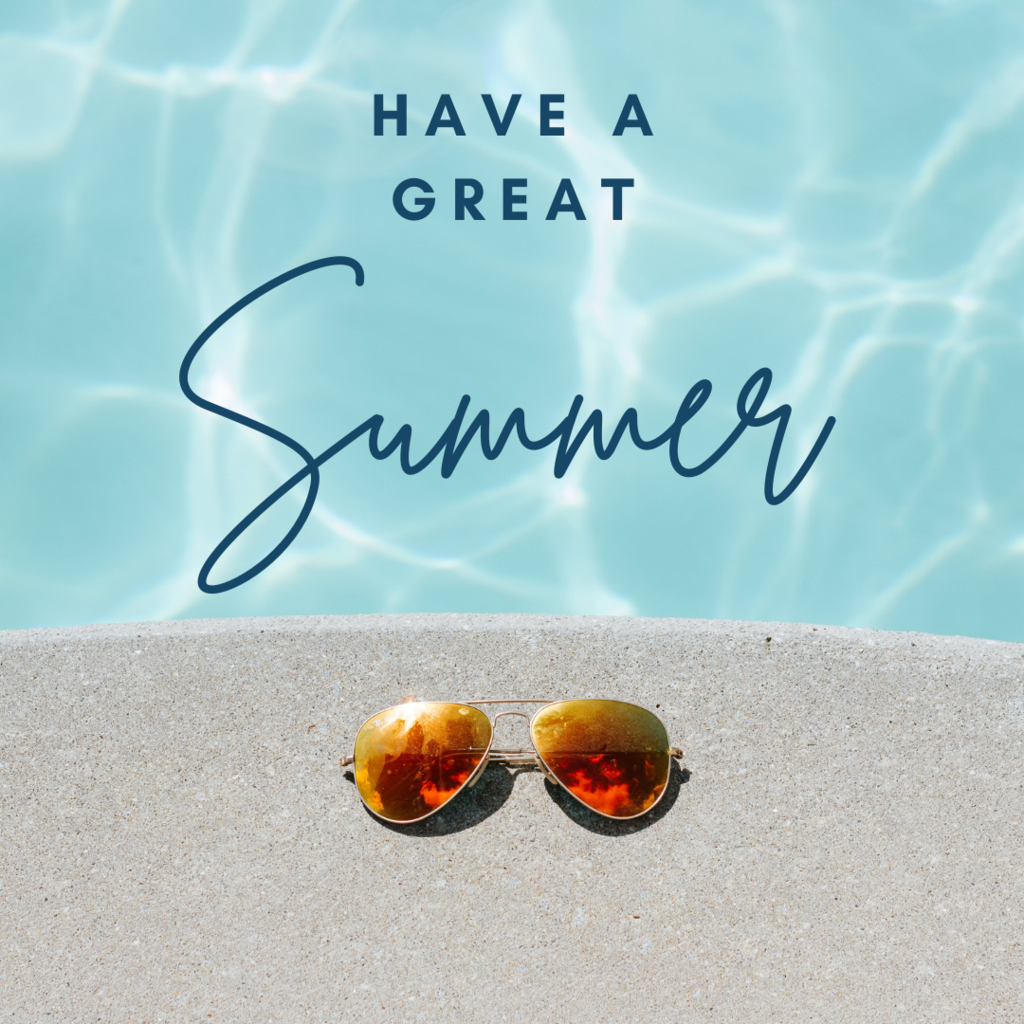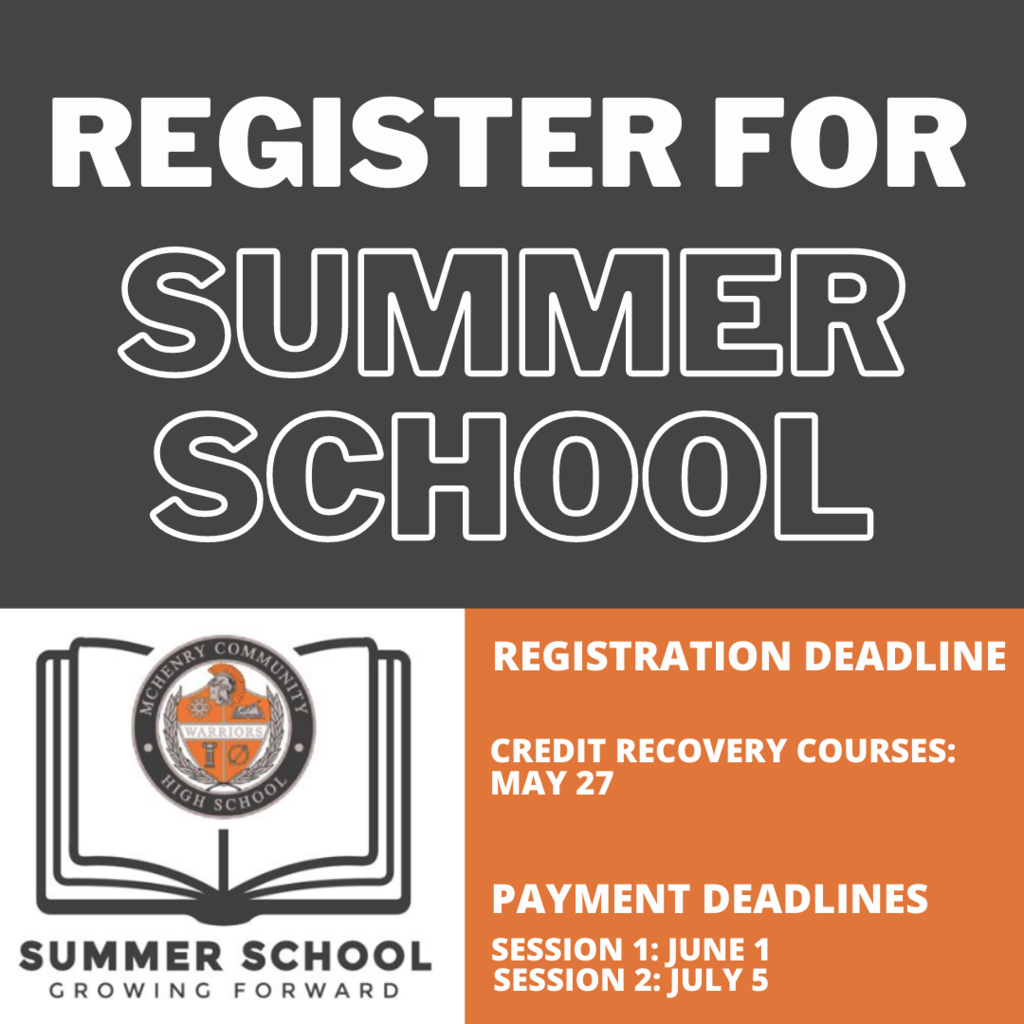 "Whatever you do in life, do it knowing you are making a difference to someone." -Dr. Prickett Congrats to our 2022 graduates! We have been so proud of all your accomplishments and can't wait to see what the future holds for you! #WarriorReady156 #Classof2022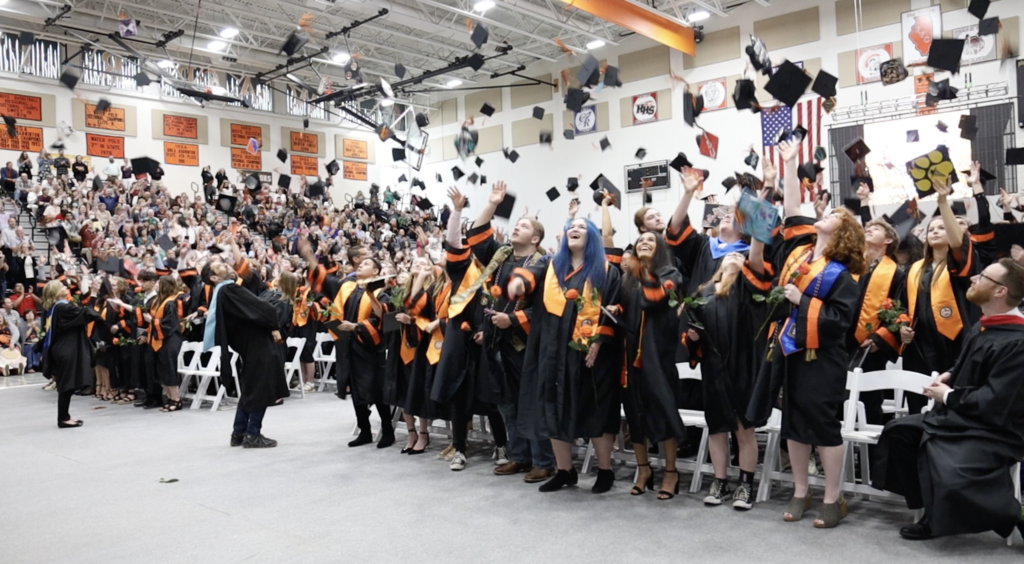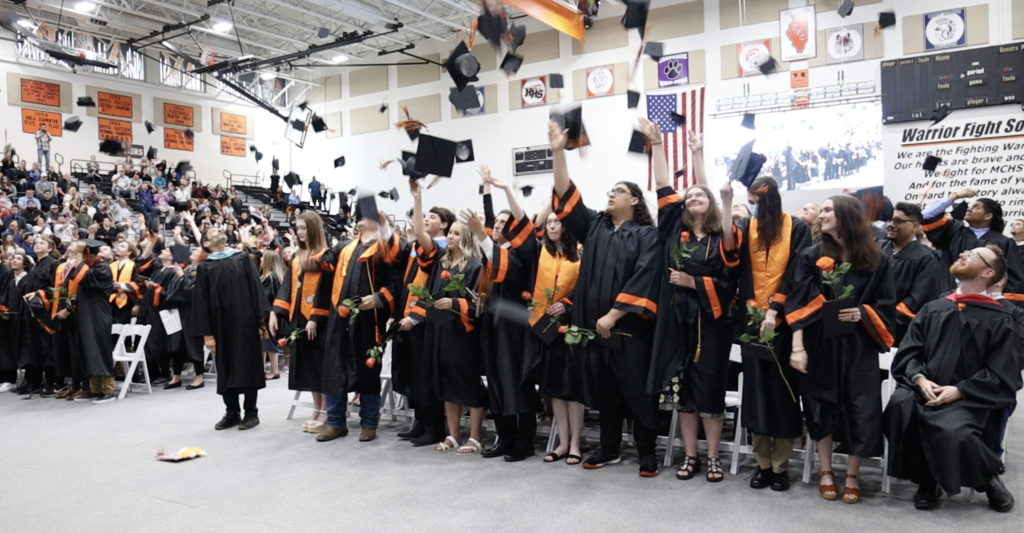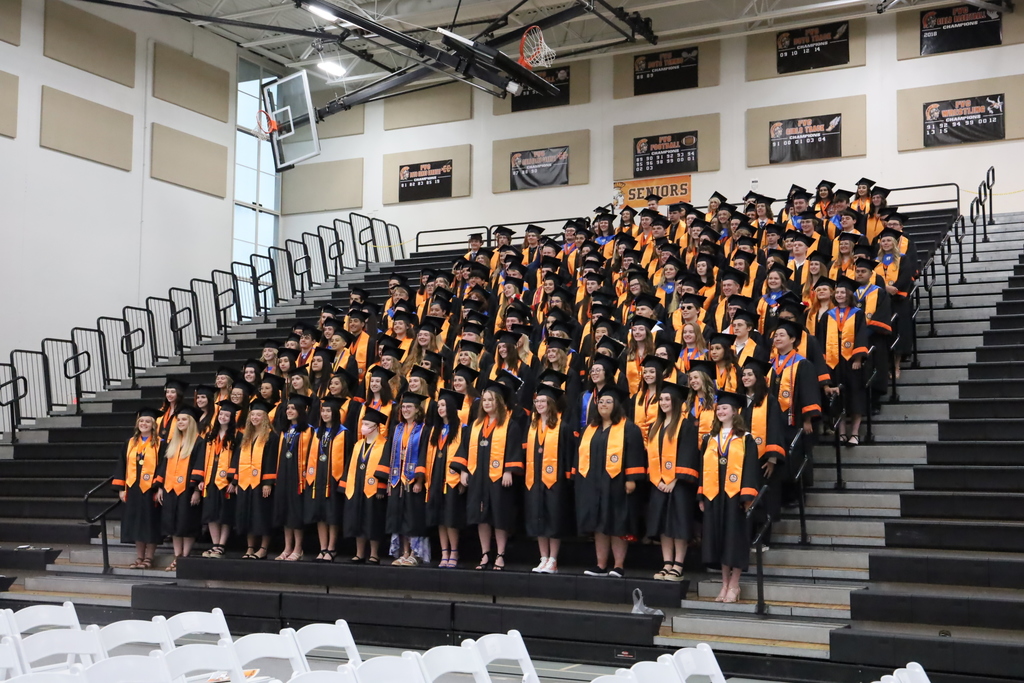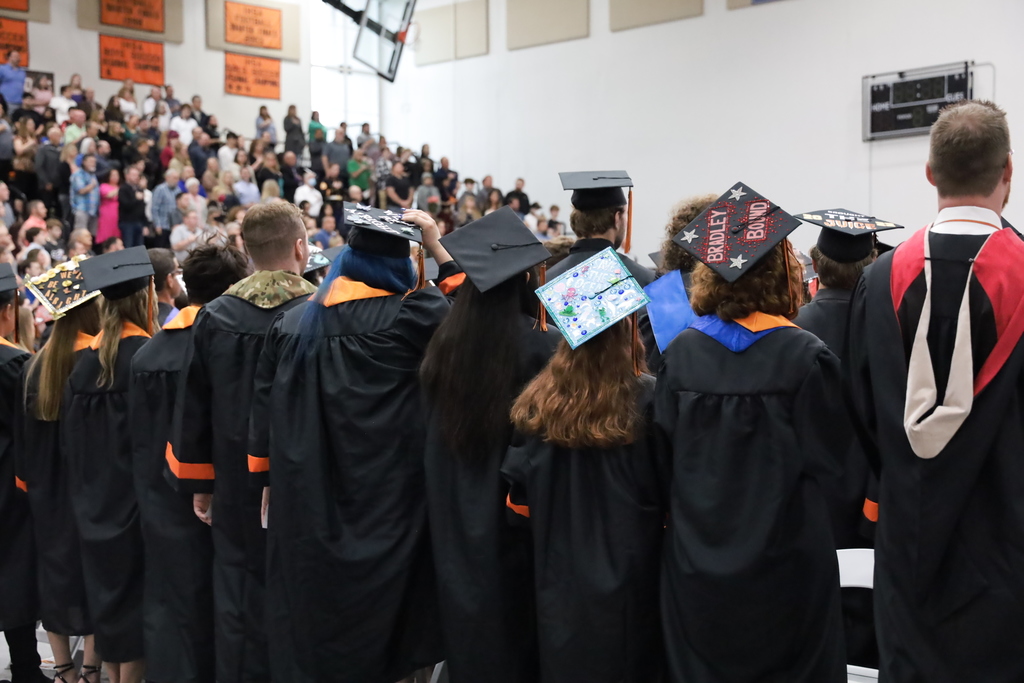 Listen to the final episode of the school year from the Real Warriors podcast, put on by our own MCHS counselors! They reflect and discuss transitions for our students. #WarriorReady 156
https://anchor.fm/mchscounselors
Instagram-link in bio.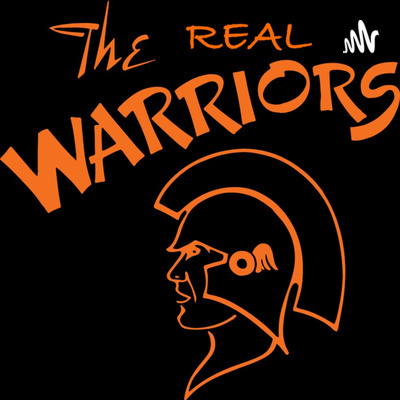 On Thursday freshmen enjoyed a cookout to close out one of their last days at the Freshman Campus! #StartWithSuccess156 #WarriorReady156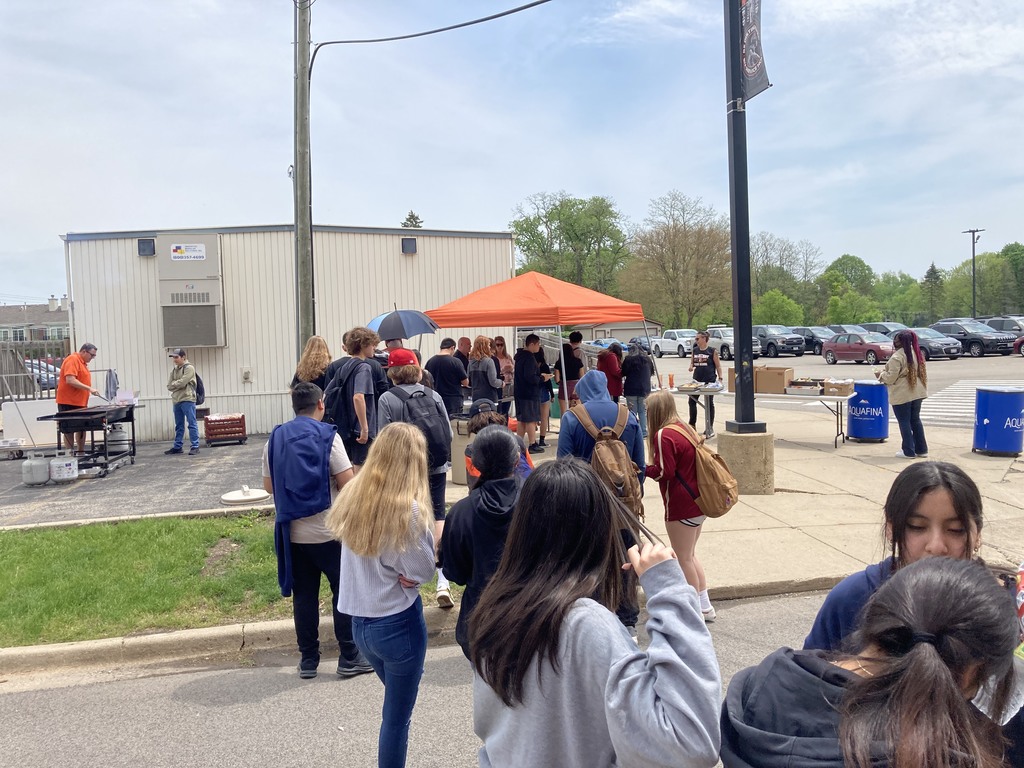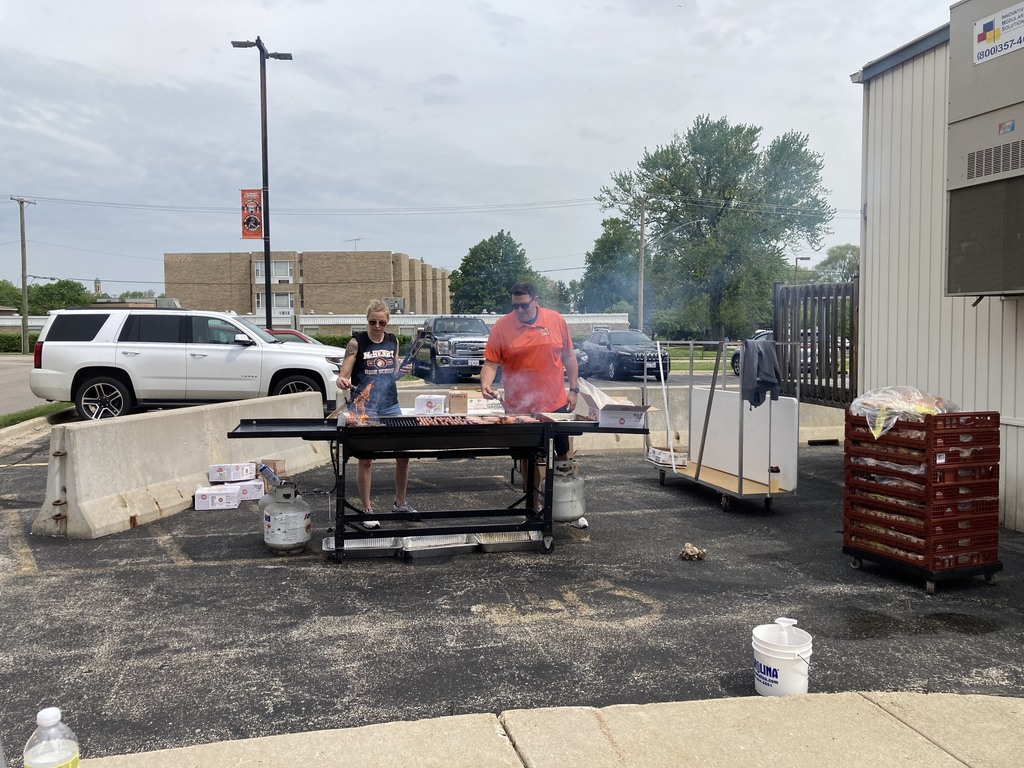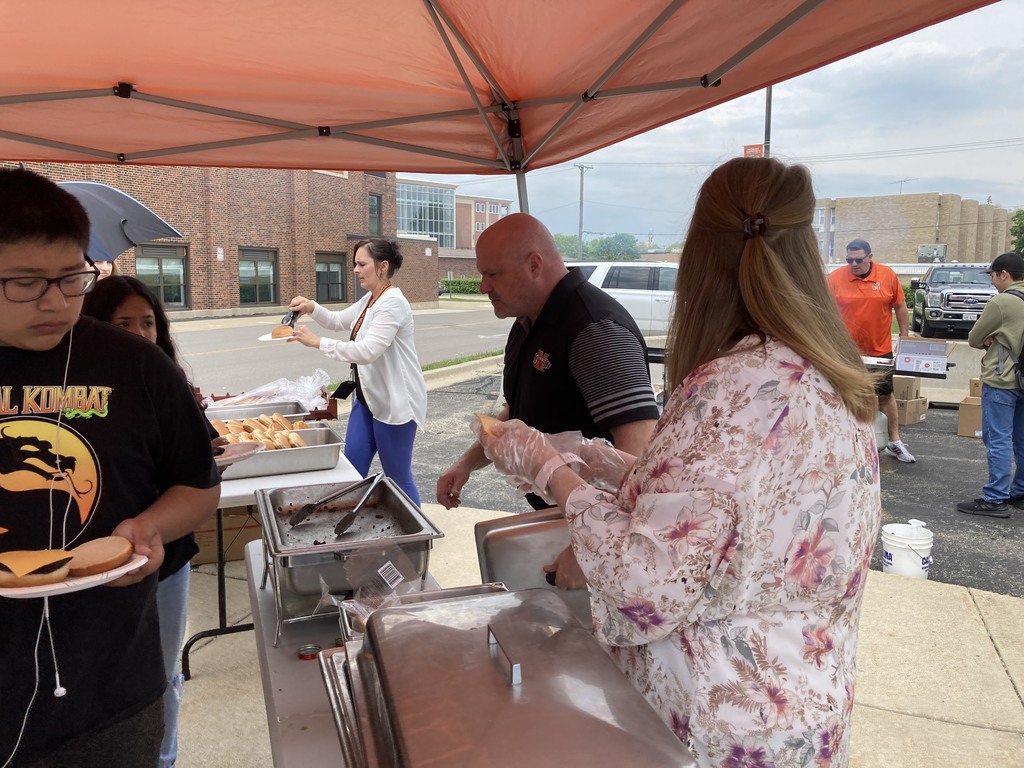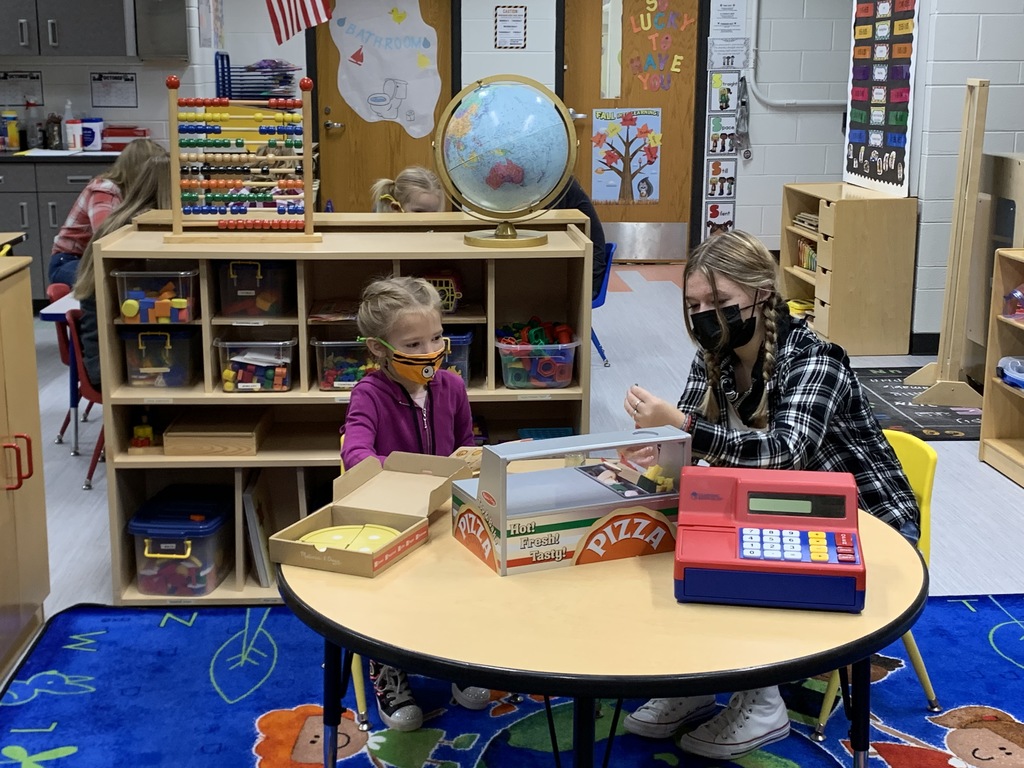 Congrats to our freshmen students of the month! #WarriorReady156 #StartWithSuccess156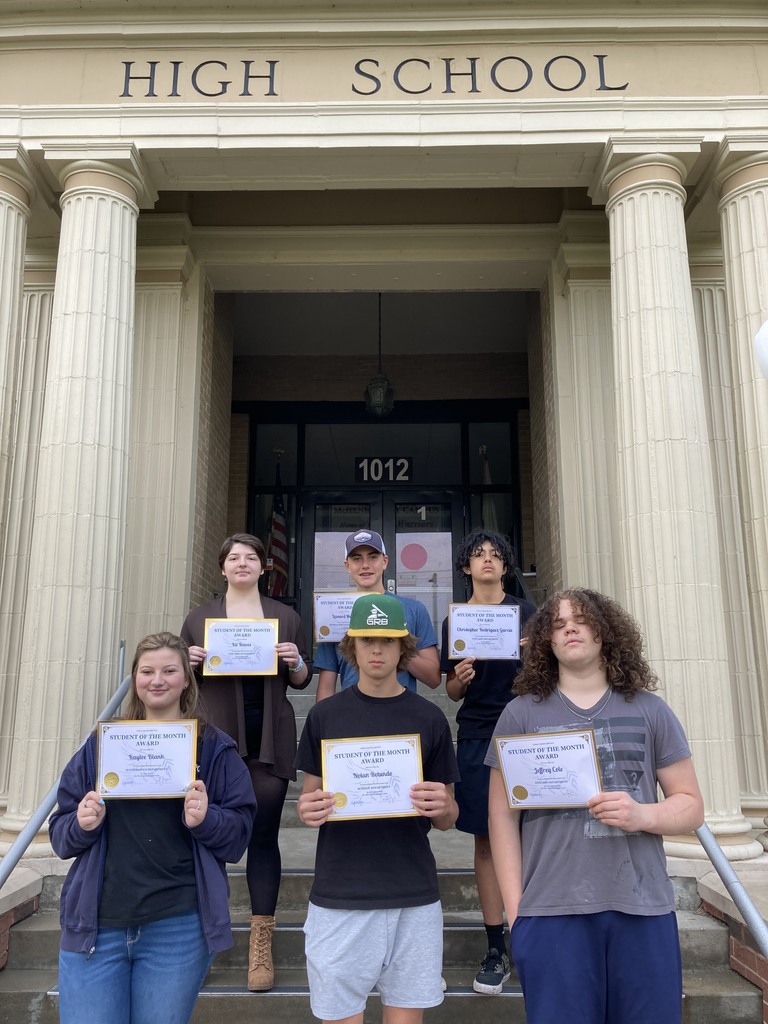 The McHenry and Hampshire baseball teams are hosting the 7th annual Strike Out Cancer baseball game Friday evening in Elgin. In addition to great baseball, there will be food, raffles and auctions. Read more:
https://www.dist156.org/article/725852
#WarriorReady156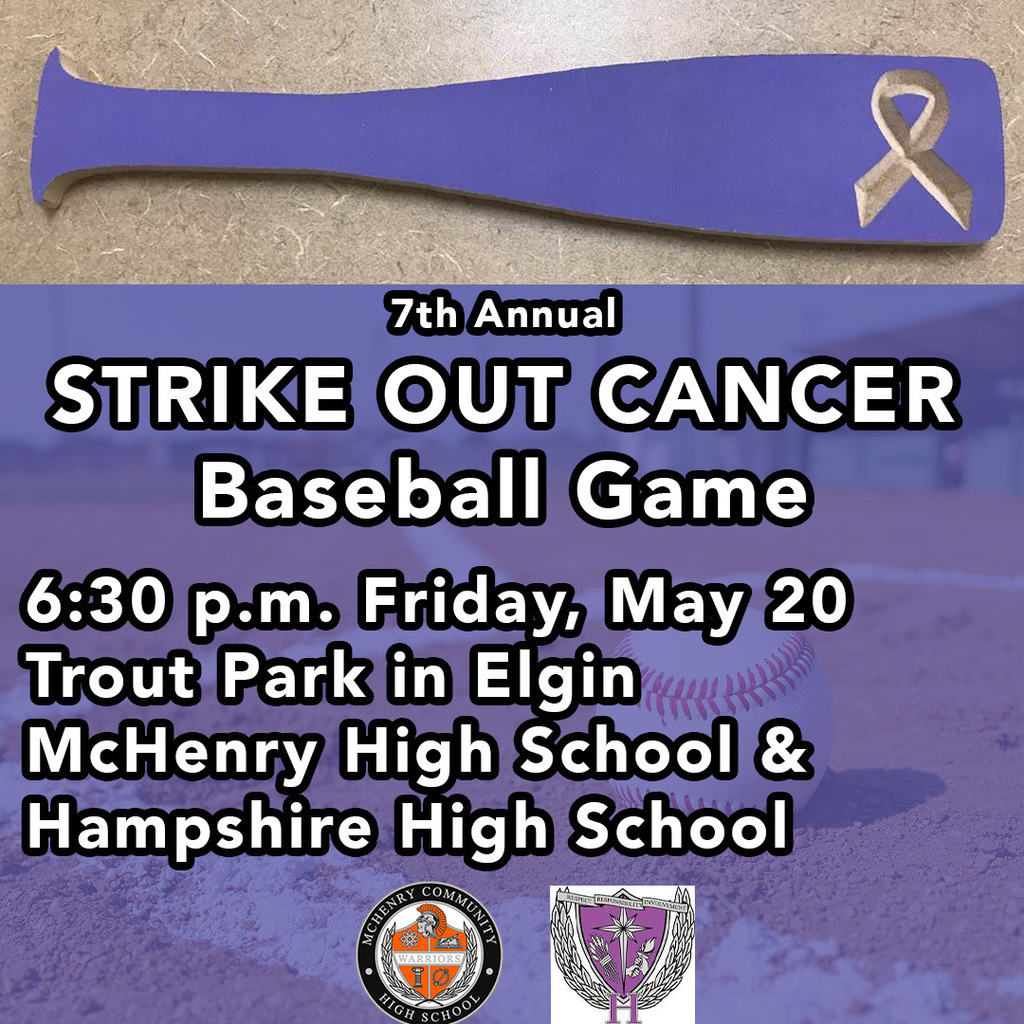 "Coach has had an immensely positive impact on both my kids," one parent said of Dr. John Beerbower, director of McHenry Strength. Read more about our March Staff Member of the Month on the district website.
https://www.dist156.org/article/747322
(IG: Link in bio.)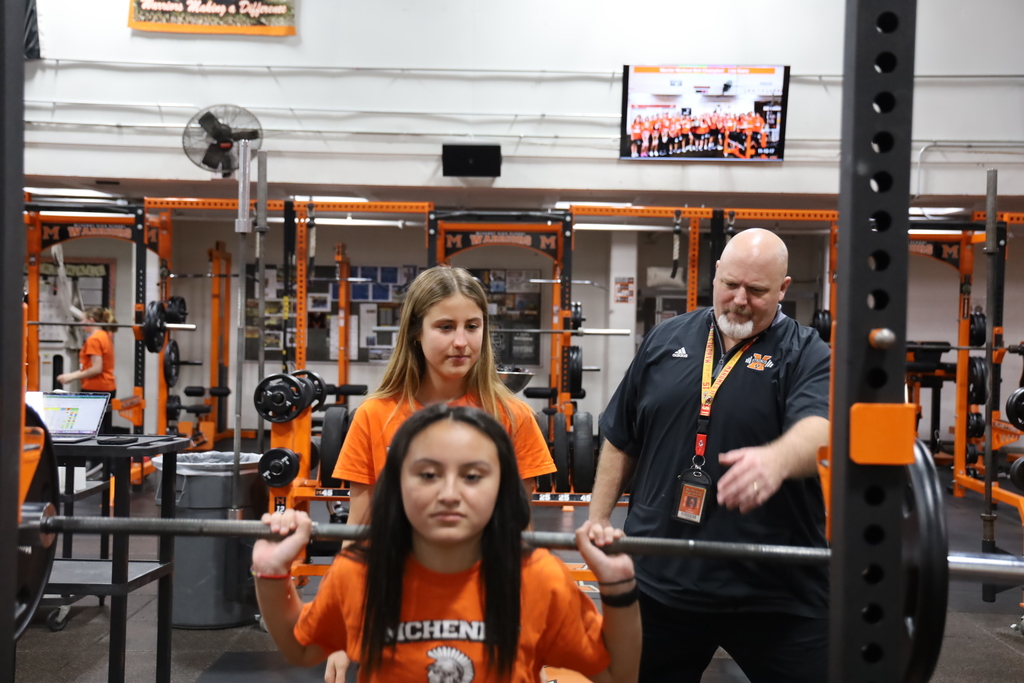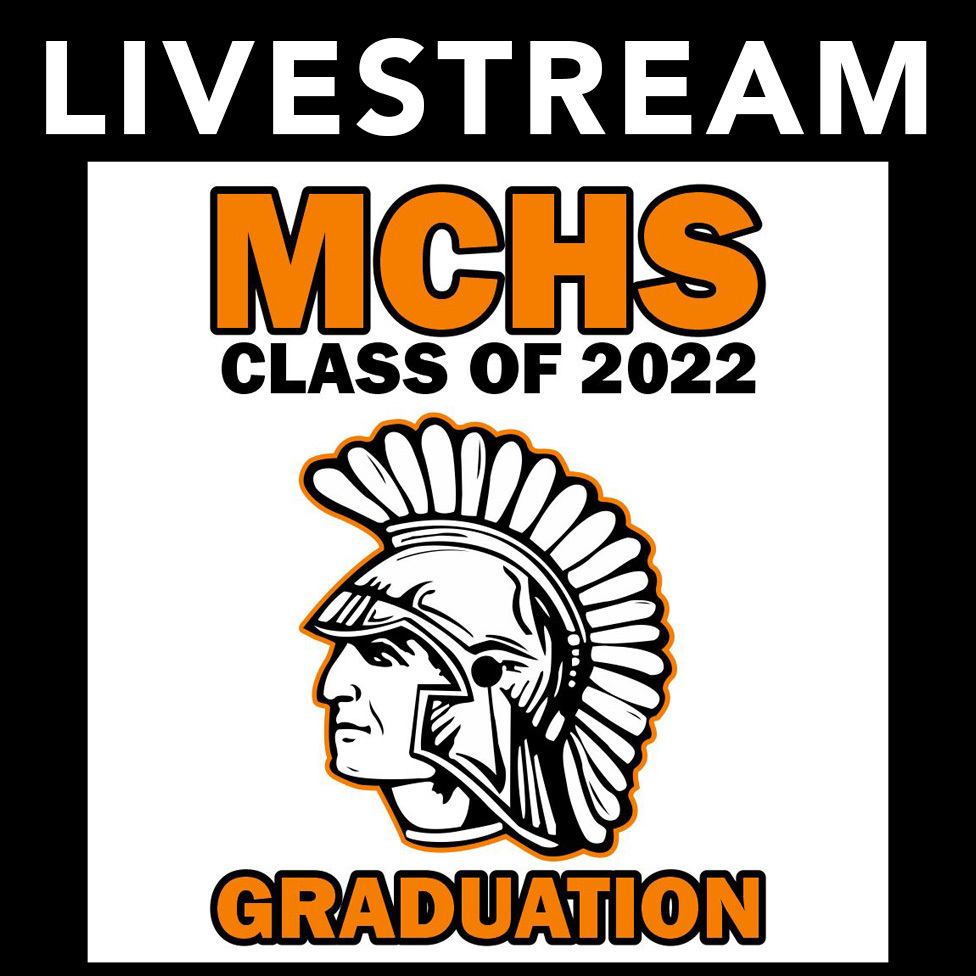 Congratulations to the boys track and field athletes who qualified for state, and good luck to the girls track and field athletes competing at state this weekend. To read more, visit the district's website.
https://www.dist156.org/article/740808
(IG: Link in bio)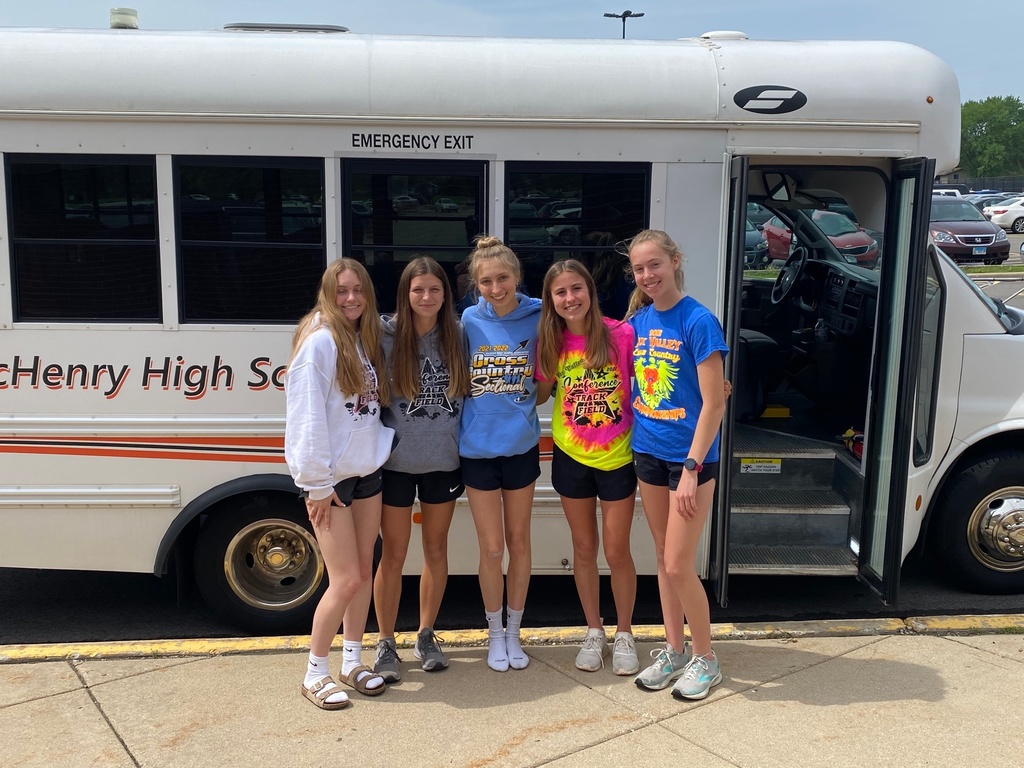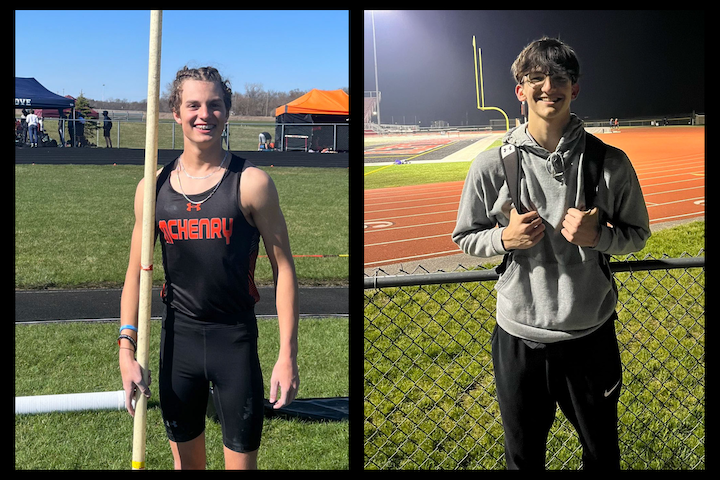 SENIORS: If you are in the 11am graduation ceremony, you have practice TOMORROW (Friday) at 9am. If you are in the 2pm graduation ceremony, you have practice TOMORROW (Friday) at 12pm. Please arrive a few minutes before your practice time in the UC main gym. Park in the south.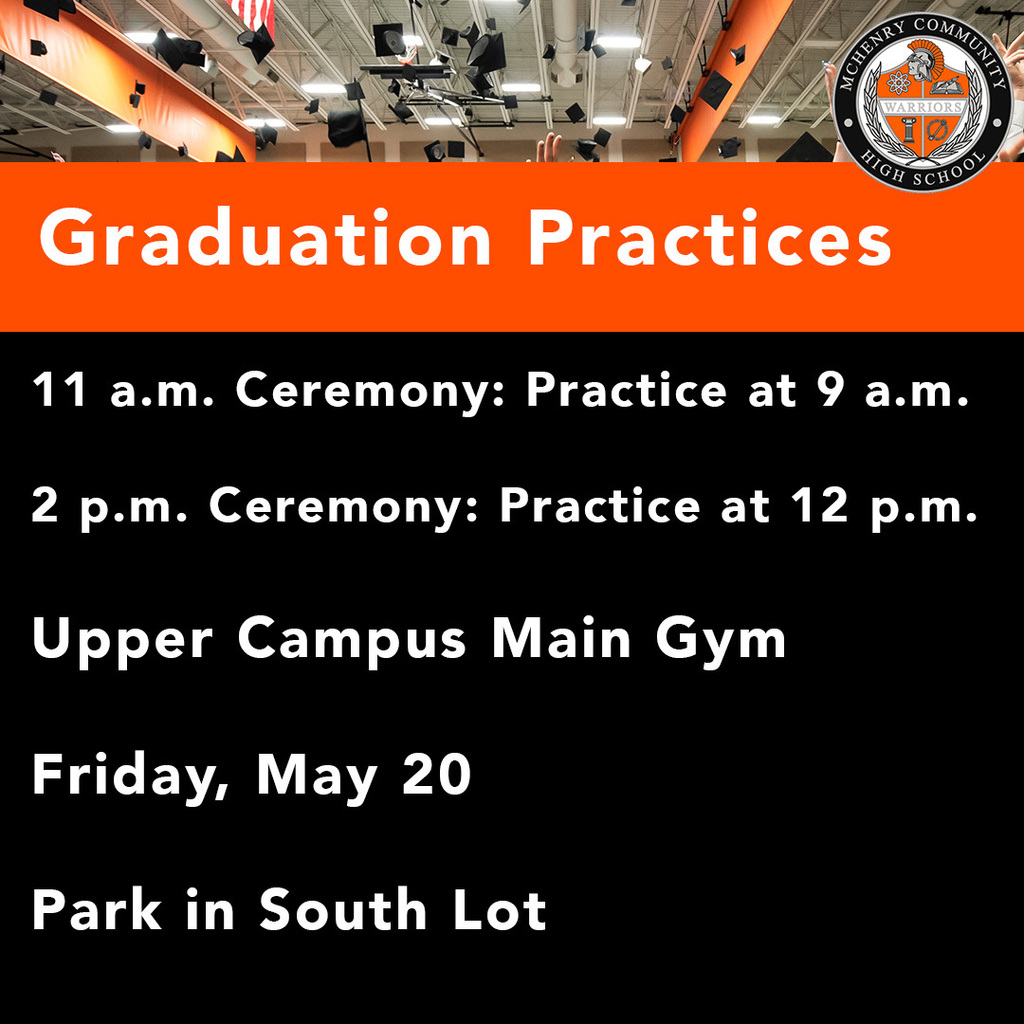 Staff Member of the Month for April 2022 goes to Industrial Technology Instructor Russel Micklinghoff A.K.A. "Uncle Rusty." Watch his students surprise him by opening the garage to his classroom! Congrats, Mr. Micklinghoff!
https://www.youtube.com/watch?v=FnhN6HREzyk